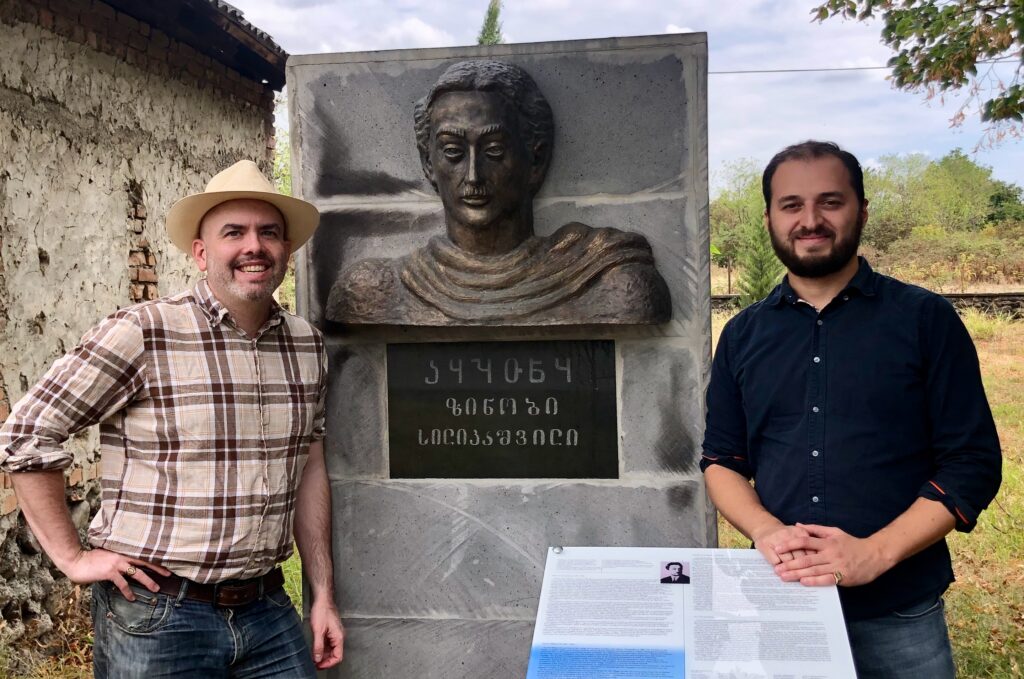 Never heard of the Udi language? Get ready to be beguiled by this poster child for endangered languages. The history of the Udi people and their language includes an ancient kingdom, an exodus to escape persecution, and the creation of a bespoke alphabet. Udi also has a unique grammatical feature, a form of linguistic behavior that scholars previously thought was impossible. No wonder the small Udi-speaking community of Zinobiani in the Republic of Georgia attracts visitors from around the world ,  including Subtitle's Patrick Cox.
Music in this episode by Howard Harper-Barnes, Christian Andersen, Rand Aldo, Farrell Wooten, Leimoti, and Stonekeepers.
The photo shows linguist Thomas Wier and Udi activist Alexander Kavtaradze at a memorial of Kavtaradze's great great uncle, Zinobi Silikashvili, founder of Zinobiani. For more photos and a transcript of the episode, go here.
Sign up for Subtitle's newsletter here.