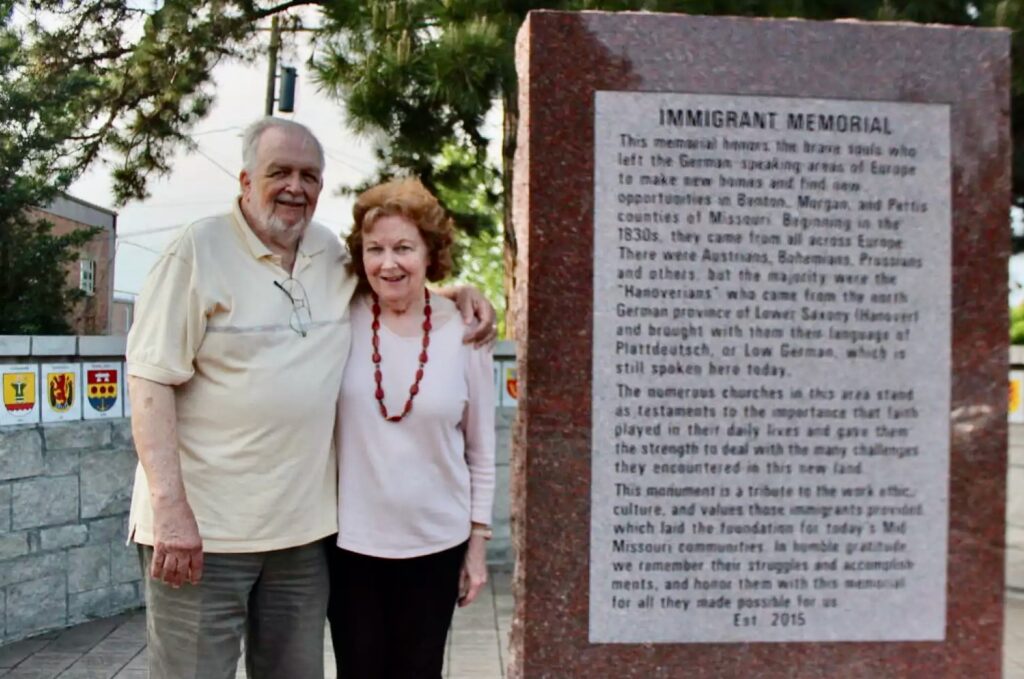 German used to be one of the most widely-spoken languages in the United States. A survey in 1900 listed 613 US-based German-language newspapers. Today, only a handful survive, and German is barely spoken at all. One exception is Cole Camp, Missouri. Our guide, Suzanne Hogan, hosts public radio station KCUR's podcast, A People's History of Kansas City.
Thanks to Suzanne Hogan for the photo of German language activists Neil and Marilyn Heimsoth. More photos and info on Camp Cole's German-Americans are here. Find out more about A People's History of Kansas City here, and you can email the producers here. The reporting for this episode was supported by the Midwest Genealogy Center.
Music in this episode by Luella Gren, Dream Cave, Primary Color, Podington Bear, Blue Dot Sessions and Breath before the Plunge.
Sign up for Subtitle's action-packed newsletter here.