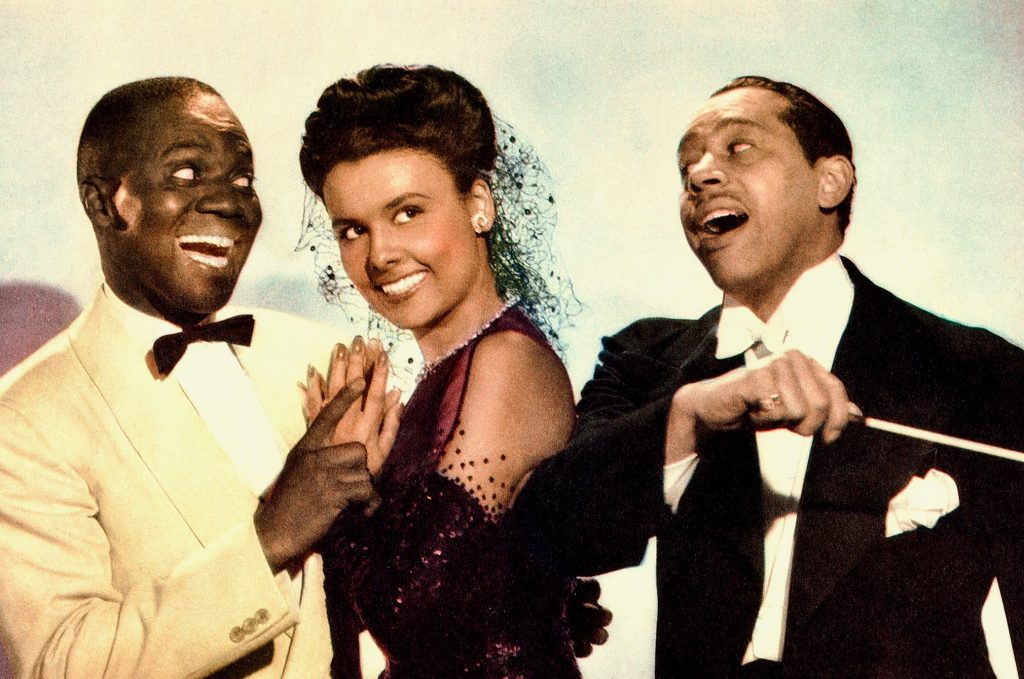 Guest host Ciku Theuri speaks with music writer Jordannah Elizabeth about the intimate relationship between music and Black American speech. That connection was never closer than in the 1930s and 40s when Cab Calloway's Hepster Dictionary and Sister Rosetta Tharpe's groundbreaking rock 'n' roll established new artistic and linguistic pathways. This is the second of our three-part series on African American English.
Jordannah Elizabeth is the founder of the Feminist Jazz Review and author of the upcoming A Child's Introduction to Hip Hop.
Music excerpts in this episode by Sister Rosetta Tharpe, Cab Calloway and His Orchestra, The Ink Spots, Roscoe Dash, Gucci Mane, Tems, Nbhd Nick and Sarah, the Illstrumentalist. Photo of Bill Robinson, Lena Horne and Cab Calloway from the 1943 musical film, Stormy Weather, via Wikimedia Commons. Read a transcript of the episode here.
Subscribe to Subtitle's newsletter here.